After returning from a month-long trip, it's been so nice being home. There's really nothing like sleeping in your own bed. Seriously. I'm super excited today, because I've teamed up with
Pour Moi Beauty
to share some of my favorite travel skincare tips and their very own climate-driven skincare line: a line of products that adapts to the climate you're in when you travel! Genius much? For you Bella Insider readers that are constantly on the move, keep reading. These products might be your saving grace.
I go to Southern California almost every summer, and my skin is never happy there. Compared to my hometown of Houston, Texas, their weather is much drier than the typical 95% humidity I experience during the summer. My skin and lips get super itchy, and it's no fun at all! I'm no skincare expect, but I can definitely attest to my skin not being happy because of the weather. Here are some tips for you ladies traveling to a place with a different climate:
1. Hydrate.
For you coffee drinkers, I know how hard it is to not have that morning cup. But really, your skin needs more than topical hydration through masks and moisturizers. Somehow, you need to find a way to intake more water. Try going lighter on the coffee, soda, and alcohol, and find a way to get more water in your system.
2. Be careful about airport food.
Airport/airplane food isn't typically skin-friendly. Try eating or packing your own meal before you take off for your flight – one that's rich in fiber, protein, and vitamins. Think lean protein, loads of veggies, and lots of color! If you eat a healthy meal, you're bound to start your travels on a happy stomach and avoid the fast food at the airport! If you really can't resist, try getting something lighter like a fruit parfait or crudités with dip.

3. Pack skincare products that suit the climate.
Your skin is as ready as your beauty bag, so be sure to do your research and know the climate you'll be in for your travels. Know you're going to a place where you might get sunburned? Bring on the sunscreen and aloe vera-packed products! Know you're going to be in a cold climate? Make sure to pack your favorite hydrating mask. (
GLAMGLOW thirstymud
and
Origins Drink Up
are two of my favorites!) How about humid and sticky climate? Get that exfoliator ready!
One thing I love about Pour Moi Beauty is that it takes a lot of the guess work out of Tips #1 and #3. The products are super customizable for your skin, because the climates we live in are different, and we're all different, right? Here's how I've been incorporating Pour Moi into my skincare routine:
The first thing I do is use the Hydrating Balancer after washing my face with my favorite super gentle Cerave hydrating cleanser. Does anyone else love those one touch pump dispensers at the Sephora tester stations? This Hydrating Balancer has that same dispenser, which makes it so much fun to use. I absolutely love how clean my skin feels after using this. And the texture of the product is unlike any other, much like a mix between a toner and moisturizer.
The next step I take is layer on the Black Serum or White Serum. Pour Moi offers two serums, because each one is good for different skin types. The Black Serum works well for me on most days, because my skin is very dry. The White Serum is better for those with oily skin. I've kept that one tucked away for now until my skin decides to change on me. The serums are super light, absorb quickly, and I only needed a small amount to cover my face.
Now for the fun part. Pour Moi offers four Day Creams for the various climates listed above. The climate you're in determines the Day Cream you should use, so I was ecstatic when I read "hot and humid" on the first bottle. For you Houston folks, you know exactly what I'm talking about. The Tropical Climate Day Cream leaves my skin feeling moisturized and doesn't break me out, but it does take a little longer to absorb. My California tripped called for the Desert Climate Day Cream! If you plan on traveling to multiple places with different climates, I recommend putting these guys in smaller travel containers. (These Gotubb travel containers are my absolute favorite!)
Pour Moi also offers a Night Cream that's good for all climates, so it's very simple to travel with. It absorbs quickly, and it's super gentle!
If you're interested in shopping more of Pour Moi's unique climate-driven products, their online store can be found right here. For you seasoned travelers, share your favorite skincare tips below! I'm always up for learning and trying out new things.
And a few more exciting announcements! You can now shop my dorm room, my favorite school supplies, and some perfect UT game day dresses on the right. I hope you enjoy! Thanks for reading, and I hope you're having a great week. Say a little prayer for me. I'll be packing up my stuff and hittin' the road to Austin tomorrow!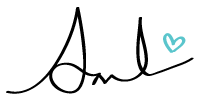 Thank you to Pour Moi Beauty for sponsoring this post. All thoughts and opinions are my own.