SHOP THE POST
Let's just get straight to the point here, shall we? Thrifting and vintage shopping is so thrilling and absolutely addicting. I get it now…I totally get it.
A few weeks ago, I went on my first vintage shopping excursion with a close friend named Kelly. Just a little side note: Kelly lives in my dorm, and she is incredibly stylish. Almost every time I see her in our dining hall, I can't leave without complimenting her on her outfit. Although our taste in clothing is drastically different, I've always admired her confidence and her gift of pairing pieces together in outfits that are not only flattering, but also showcase her charming personality.
I knew she would enjoy the experience, so I asked her if we could take the quick drive north to
Blue Velvet Austin,
a small vintage store I happened to stumble across Google. It was deemed "The Best Little Vintage Store in Texas!" That's a mighty claim, huh? But I kid you not. For my first true vintage shopping experience, it didn't disappoint one bit. Kelly and I spent almost two hours in that little store, and I was tempted to come home with armfuls of goodies. Thankfully, I restrained myself and just came back with a few items, this vintage watercolor floral dress included.
One thing I loved about Blue Velvet Austin was how the store is organized by time period. It made it incredibly easy to find what I gravitated towards most: feminine silhouettes, colorful prints, and bold patterns from the 60s-70s. When I saw this hidden gem in the rack of 60s dress, I immediately knew I had to have it. It looked so feminine and refined on the rack. The color scheme screamed "Sarah", and I loved the sweet midi length and tie detail at the neck – soft, pretty, and very feminine.
Floral dresses are a no-brainer for spring and continue to be a classic year after year. I love that they're a high-impact, low-maintenance way to make a statement and look refined, polished, and classy. Since floral prints speak for themselves, they don't need much else to make them look special. Pair your next floral dress with minimal jewelry, a pair of comfortable nude heels to extend the length of your legs, and you're instantly a walking piece of art. Although this is a vintage find, there are a plethora of affordable floral options online that come in different styles. I've scoured my favorite online retailers and rounded up 50+ of my favorite options under $100. Hover over each image to find each dress's price and click on the image to purchase.
Thank you so much for stopping by the blog today. I'd love to know which floral dress option is your favorite. Also, have you ever gone vintage shopping? Since my last trip with Kelly, I've made an embarrassing number of trips to local vintage shops around town. The city of Austin has plenty, so I have lots of ground to cover. I can't wait to share more about them with you.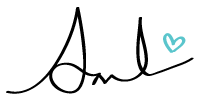 Photography by Brandon Hill